You've decided to conduct a Market Test. Well done ! You clearly know what you want to get out of it ? You're definitely on the right track. Here are some tips about what to ask and how to ask it.
1. General advice
When it comes to validating your new innovation's market potential, how you ask market survey questions matters as much as what you ask. You want open questions that can't simply be answered with a quick "yes" or "no". To get the best insights and market strategies for your innovation, you need questions that provoke a valuable dialogue.
Whether through survey templates from a research firm or from scratch, the key isn't having a ton of questions — but asking ones that validate launching a new product.
While you need a basic framework, your questions can vary based on your specific objectives — whether it's learning your competitive landscape, gaining pricing insights or uncovering blind spots you didn't know existed. The best surveys even adapt their Market Test questions to each individual respondent, enabling tailored insights depending on position and expertise.
But the first step is knowing what to ask. The most effective market research studies will include these five crucial questions to garner the best, most applicable industry insights for your innovation:
2. Five essential Market Test survey questions
Question #1: Is this problem an issue in this market?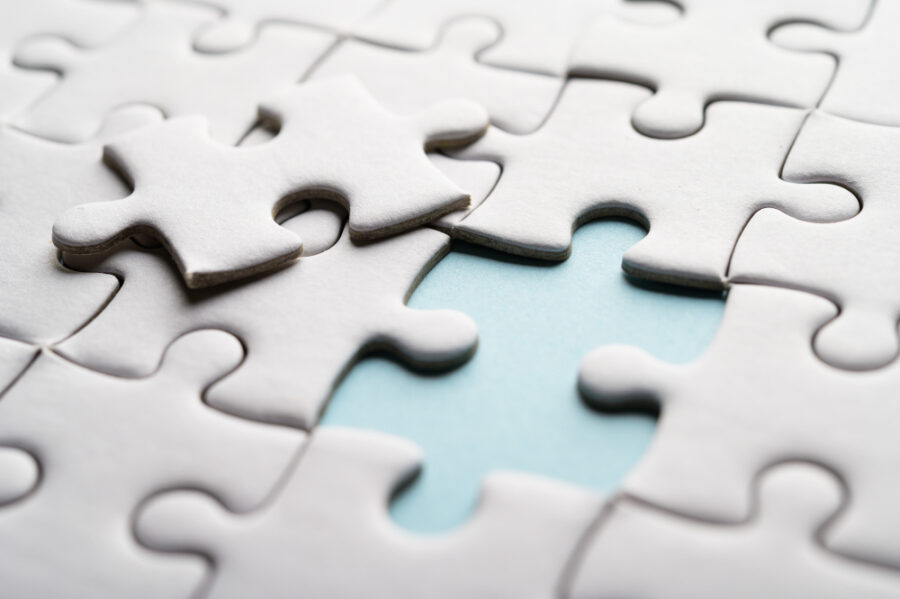 In order for your innovation to find success, there must be a clear problem that needs solving — otherwise, there will be no clear market need. How consuming is the issue? Are buyers actively searching for a way to solve the problem and willing to purchase as a solution?
On a scale ranging from "non-existent" to "critical," UMI's market reports give a clear percentage of the respondents who see the problem at hand as an industry issue, offering quantitative feedback on market interest. If a favorable market context is confirmed, it can be the green light you've been waiting for to proceed.
Question #2: Does the solution adequately meet market requirements?
Now that you've determined market need, it's essential to determine your solution's market relevancy. This question reveals your innovation's applicability to the issue at hand and overall market favorability.
Respondents will also be able to tell you if your innovation is more or less relevant than other existing solutions in the market — revealing the strength of your current competitive landscape and where your innovation stands in comparison. Is your innovation distinct, and if so, what makes it stand out? Learn from potential buyers if your innovation has strengths or advantages not offered by current solutions — increasing its chances of success.
Question #3: What competitive/alternative solutions do you know of?
This question is vital because it provides competitive research by the ones who know first-hand. You may already have a firm grasp on your biggest competition, but this may reveal new and eye-opening insights — such as where geographically you have the most (and least) competitors, which specific competitors were listed the most, which unique aspects of your solution differ from competition, and smaller, up-and-coming competitors across the world you didn't know existed.
Compare this list of competitors with qualitative insights via user comments, and you've got a fresh, more accurate picture of your global competitive landscape.
Question #4: What price do you think the market would find acceptable?
Pricing your solution accurately can largely determine its level of market success. This question allows you to receive dozens of pricing suggestions from industry experts through a concrete, numerical range, giving an average recommended price with which you can determine if adjustments are necessary.
Further, respondents can note exactly what they would expect for a given price, whether it's a lifetime guarantee, monthly support or free updates.
Question #5: What are the strong points / weaknesses of this innovation?
For the best and most accurate market test, these questions should always be asked separately. Asking for strong points of your innovation validates what makes it relevant, unique and valuable — conversely, asking for potential weaknesses puts a light on any potential blind spots missed by product developers that could turn away buyers.
The more aware you are of your solution's unique strengths (ie: ease of use, system reliability, reduced size) and potential deficiencies (ie: technological incompatibilities, additional costs, or no proof of concept), the better you'll understand your own innovation, what needs altering, and which aspects to focus on in marketing and branding efforts.
——-
Good market test questions produce generous comments, essential feedback, awareness of potential defects and often-needed validation and confidence. Not to mention, it's a valuable opportunity to spread the word about your product to potential buyers.
So what are you waiting for?