According to the latest growth studies, the innovation consulting sector is doing well, with a number of specialist consulting firms being launched, whereas the majority of generalist consulting firms are choosing to increase their focus on innovation projects. Successful innovation has become imperative for businesses in all sectors, which promises a bright future to these specialized consultants. Nevertheless, the sector has not escaped from the general trend, which is challenging all traditional ways of working. The increasing rate of digitalisation, the massive arrival of the sharing economy and free access to a plethora of online data are just some of the changes that have made it essential to adapt to continuous change. Some pessimists even fear a loss of control: do innovation consultants run the risk of being bypassed or simply left behind altogether?
As Andy Warhol said, not without irony: "They always say time changes things, but you actually have to change them yourself." The innovation consulting sector, as buoyant as it is, has to reinvent itself to continue to exist over the long term and to be in a position to respond qualitatively to the new needs of innovative project owners.
Consulting firms and innovation: a difficult combination?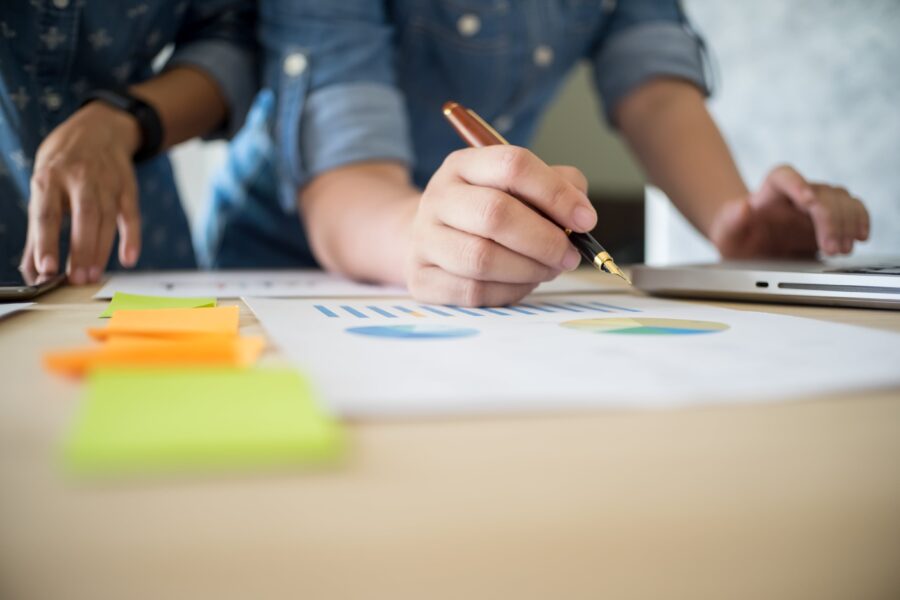 A merger of traditional management consulting firms with the innovation sector may appear to be an obvious move at first glance, but the challenge is greater than it may appear at first.
The first reason is due to the very nature of innovation. Innovations is, by its very nature, a break with the knowledge of the past or present. Evaluating the potential of an innovation, based on current market figures, simply doesn't work. It is essential to carry out exploratory market research, which alone can give a concrete vision of the market that the innovation project will help to create.
The second reason for this question relates to the ability of consulting firms to respond effectively to the problems faced by the owners of innovation projects. If you are more closely interested in one of the core services offered by traditional consulting firms, namely market research, you will quickly appreciate the limitations of the traditional approach. Given the lack of benchmarks and, as a general rule, the lack of competition, the process of collecting relevant information falters. The preparatory and production phases of market research into innovation are highly time-consuming for consultants. Panels of research subjects are difficult to put together, contact and track during exploratory studies, which works against optimal outcomes.
Thirdly and finally, there is still an element of scepticism on the part of innovative project owners in relation to the benefits of innovation consulting and market research in particular. Nearly 45% of studies are never used, according to Paul Millier, who is an innovation specialist and thought leader. The reason for this is a refusal to invest in costly tools, which are all too often (wrongly) perceived as being of limited or no use.
What are the expectations of innovation projects owners, both today and in the future?
Owners of innovation projects are faced with realities that are similar to those experienced by consulting firms, being characterised by constantly changing business models and the difficulty of finding a place within unstable and uncertain markets. To respond to these challenges adequately, innovation consulting firms must introduce new, more capable and more profitable business practices to benefit their clients. An ability to satisfy innovation project owners means, above all, being able to evaluate their current difficulties, as their demands are as demanding as the challenges that they face.
Here are their five key expectations:
Speed
To face the competition, to prevent risks related to obsolescence, or to present their innovations to the market at the right moment, owners of innovation projects are under time pressure that constantly becomes more intense. By reducing the time taken to complete market research, for instance, they can adjust or even completely change the direction of their projects at the right time while realising cost savings.
Expertise
High performance means obtaining the most targeted information possible from consultants. This means that innovation consultants' skills need to be sharper than ever, and more specialized (with legal, technical and financial knowledge), while their sources of information must also demonstrate increasing expertise, both domestically and internationally.
Lower budgets
It is obviously the case that the challenges posed by deadlines for innovation projects also create financial challenges. Contemporary innovations are generated at a time where businesses are seeking to reduce costs at every level of the process, and consulting expenditure is not immune. The emerging awareness of the ability to generate added value in a different way causes project owners to place massive restrictions on the resources allocated to their projects and to innovate in responsible way that their business can sustain.
Reliability and readability
Owners of innovation projects have an increasing need to understand and to manage their projects from end-to-end, which, in turn, requires reassurance. They expect that their consultants will work with complete transparency, with every stage of the process involving personal monitoring. Tools that are designed to make their expertise easier to understand help consultants to build high-quality relationships with their clients.
Unique services
Owners of innovation projects seek innovative services to help them to enhance their competitiveness and generate more value from their projects. Solutions that gain access to influential networks and make it easier to build relationships with major market players, and even taking first steps to attract investors are some of the key success factors in developing a next-generation consulting service.
What strengths do successful consulting firms demonstrate?
Some consulting firms attempt to reduce barriers by developing their traditional practices, which almost always results in successful outcomes. A new vision, combined with new partners and new technological tools are the key success factors. Mastering and taking ownership of change is undoubtedly an extremely powerful way to succeed and to differentiate yourself.
Here are the four key qualities and ways for consulting firms to add value and successfully meet the new challenges faced by owners of innovative projects.
Use of technological tools
The aim is straightforward – to supply a service more quickly, at a lower cost and more capably, by using new technologies to reduce time-consuming tasks. By simplifying time-consuming and complex processes, such as preparing market research, putting together a panel or collecting information allows, consulting firms can help project owners to deliver their project on budget.
Openness
In the era of the sharing economy, many consulting firms are open to the outside world and guide their clients towards open innovation. By sharing knowledge and skills, the problems of innovative project owners can be solved in a personalized way with no artificial barriers.
Hyper-specialization
Innovation consultants need to be increasingly capable, with more cutting-edge skills and knowledge across multiple fields. A good way to remain competitive with independent consultants is to train hyper-specialist consultants while working closely with innovative project owners.
Retaining core expertise
While innovation consultants must absolutely follow a process of change, this must be done without undermining the pillars of their success. This means creating relationships that are built on trust and supporting owners of innovation projects to enable them to take the right decisions are fundamental factors and the core mission of consulting firms that excel.
In summary, innovation brings with it a particular set of requirements, which owners of innovation projects need specialist advice to address. Consulting firms who wish to position themselves as innovators need to take these specific requirements into consideration to adapt and to continue to offer relevant solutions.