Faced with traditional market research studies with their reputation for being costly and time-consuming, automated market research studies are gaining popularity amongst innovative companies that need fast, reliable responses at an affordable price. But how does automating market research reduce costs?
1/ International surveys made easy
Using information accessible through the web, particularly social networks, automated market research studies can quickly identify the right respondents, whether in your own country or overseas. This is a tedious step in a traditional study, which doesn't have the same advantages. Identifying a person, contacting them, collecting and processing the data takes much more time when carried out through email or over the phone.  A process that naturally results in a longer execution time… and a much larger bill!
2/ Automating saves time
By now you'll have understood that automating save you time, and time is… you know how it goes.
Result: 3 weeks are all that's needed by UMI to collect and analyze 50 opinions from targeted professionals, whilst traditional market research studies can take several months. This time saving allows you to quickly increase your innovation portfolio while validating your market need.
3/ Have the reassurance of qualitative results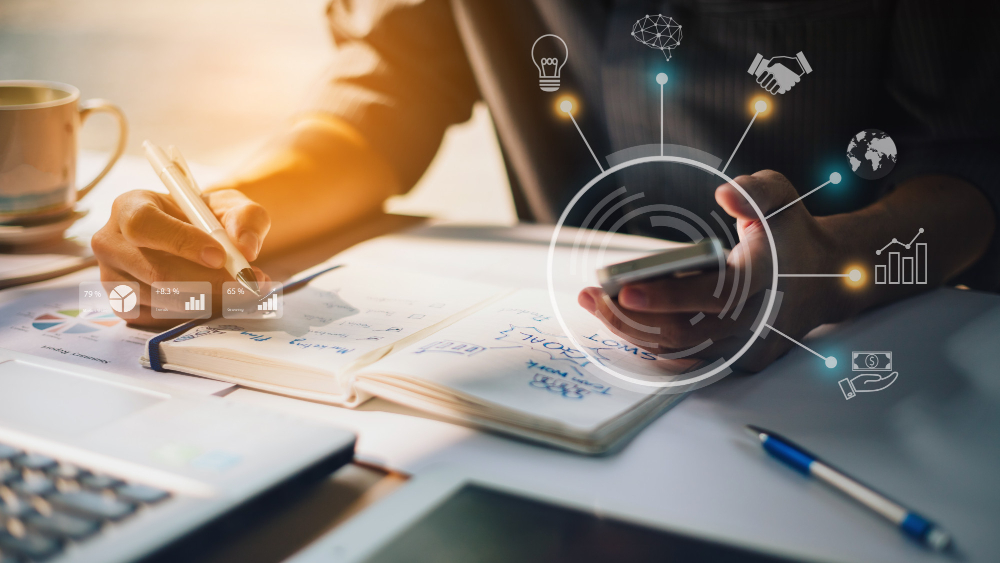 Contrary to what you might have heard, automating a process doesn't necessarily mean sacrificing quality… if done intelligently! To do this, it is essential that you identify the tasks that can be automated without risk, tasks where humans have little added value and would useful for more complex tasks. Algorithms are our friends, not our replacements!
Automation is particularly effective for:
Targeting the right profiles: automated studies rely on powerful algorithms to search the web, identify respondents, and contact them. As it's easier to find suitable respondents, it's also easier to define very specific targeting criteria.
Having a sufficient number of respondents: automation makes it possible to contact the largest possible number of potential respondents and thus have better representativeness for the market being studied.
Producing a full, clear deliverable: the potential for automation also extends to the data organization and presentation phase. It is now possible to instantly aggregate the data collected into a deliverable designed to be as clear and full as possible (with factual data and comments, opinions).
4/ Gain a realistic view of the market
Carrying out a market research study in just several weeks makes it possible to represent your market as it is right now, the closest possible representation of the current reality. As the data is collected online, it is also easy to find its origin and ensure its impartiality and authenticity.
5/ Avoid errors
Automation is often used to tackle tasks humans find unpleasant (such as data input) and thus a source of errors. The ability to respond online in a clearly laid-out questionnaire presents several advantages:
– Facilitates the responses of the recipient and instantly centralizes data
Reduces the number of steps required to produce a study, limits the number of people involved, and thus reduces the number of errors.
Correcting errors on the fly (if there are any!) thanks to the real-time study monitoring
6/ Summarize simply
No more need to sort and filter your data. The data is directly aggregated into the final deliverable. Another victory for automation over time and expense!
Timescales for innovation are accelerating, and markets are growing more complex. Automated market research is essential for keeping up with the pace and managing costs. Able to analyze a market in mere weeks and even generate leads, automated market research is proving to be a valuable asset as it fulfils ever more functions. Stay tuned!