Most B2B companies know the difficulties of acquiring quality, objective and actionable market research insights to validate their innovations — especially when compared to their B2C counterparts ("they've got it so easy"). The best B2B innovators also know, however, that the advantages of such market insights far outweigh the challenges. Challenges aside, btob market research is immensely useful and often vital in order to stay relevant, competitive and profitable. Here are three big B2B market research challenges and how to overcome them:
Challenge #1: Finding the right respondents for your B2B market study
Say you're a B2C seller of a new, trendy smoothie product. It won't be hard for you to find B2C market research participants ("Free food? I'm sold!"). If, however, you're manufacturing a B2B product like a cloud SAAS software, finding the right industry professionals to offer insights on the platform requires more sifting, searching and specific targeting.
The challenge isn't enticing the right people to participate once they've been targeted — more often than not, they're already interested in the problems your innovation solves. The deeper challenge lies in finding these individuals — and describing your innovation in a clear and enticing way (see challenge #2).
Even once you've targeted a specific company, it can be difficult to know who at the company can offer the most relevant feedback. While technical specialists can shed light on the innovation's functionality and quality, the most value is found in the hard-to-reach executives with the authority to judge business potential. This challenge only grows when expanded to an international scale.
The solution: This is where automated digital market studies are valuable. Through social media networks and digital automation tools, research agencies like UMI can reach large numbers of people at once — finding the most relevant and targeted individuals across the globe with shocking speed, accuracy and efficiency.
Challenge #2: Branding and marketing your B2B innovation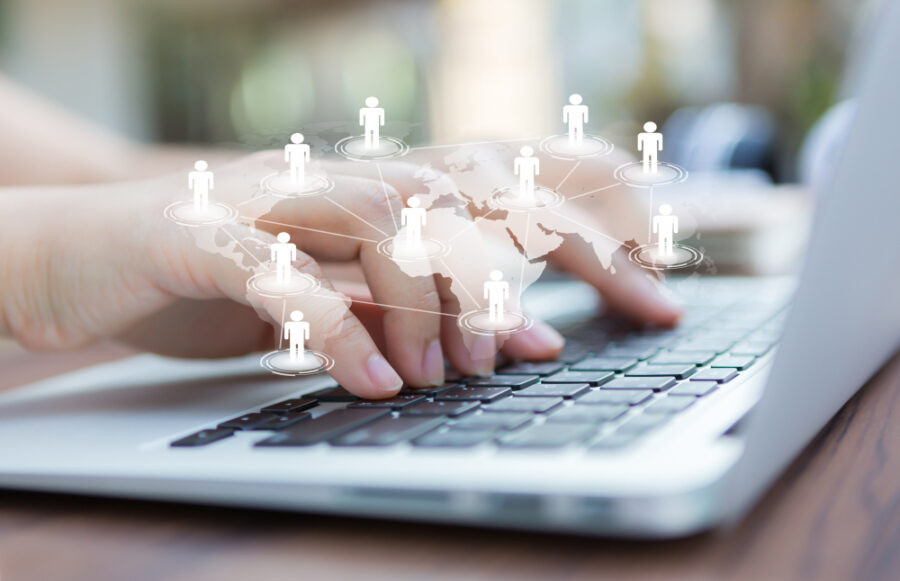 You've got a cutting-edge B2B innovation with potential to shake your market — but how do you brand it in a way that convinces key decision makers to actually offer their insights?
With lofty goals like disrupting the market, changing the status quo and making an economic impact, most innovations are just "out of the oven," with kinks and complications yet to be fully rolled out. Branding may lack a clear, coherent message or use technical jargon with no clear synthesis, creating participant disengagement.
While it's simpler to brand a new smoothie flavor than a never-before-used, potentially complex innovation, if the innovation is marketed well, the right industry experts will be more than willing to share their opinions and insights because it's a market they're deeply invested in — whether it's a new vehicle part, a high-tech agri-food water meter, a new business software or more.
The solution: Taking the time to brand in terms of your target market. Because research experts can easily translate your technical language into branding that reveals market impact, they can create the best messaging to entice business executives to participate — helping you get the specific answers your innovation needs.
Challenge #3: Ensuring research objectivity and impartiality
One undeniable challenge of B2B market research is collecting insights that are objective and transparent.
Because of the difficulty of targeting relevant respondents, companies tend to use — and reuse — the same respondents, increasing biased answers over time and reducing reliability. Further, when respondents are paid to respond to a study, objectivity is at stake.
The solution:
Finding the right respondents will alleviate risks of subjectivity, as they'll have the knowledge needed for objective, factual answers. Further, while continually reusing the same respondents isn't ideal, maintaining an ongoing relationship with respondents is vital, as they have the potential to become partners, sales leads or distributors for your innovation.
—–
When it comes to getting the most specific, relevant and influential insights for your innovation, B2Bs don't have it easy — but challenging doesn't mean impossible. If you know the right tactics and utilize the right resources, you can obtain eye-opening, actionable and vital feedback to validate your innovation's true potential.
Many of the burdens B2Bs face can be alleviated with the help of a B2B market research firm. With expertise in finding the most influential targets across the globe, contacting them in the most effective way and garnering impactful responses for your specific solution, you'll be well on your way to dominating your market — giving you more time to focus on making the next big innovation.